If your 30 day account period has expired and you failed to save or print your certificate, there will be a $10 charge to have your certificate sent to you. (See below – "Why Can't I Reset My Password?")
Frequently, the reason why students cannot access their account and end up getting their account locked temporarily is one of the following:
You are not using the correct username or email address (you may log in using either username or the email address you registered with).
You are not using the correct password.  If you've forgotten your password, click on the Lost Password link on the log in page.
Your registration has expired because it has been more than 30 days since you registered.
If you have failed the log in a number of times, your account will lock for 10 minutes.  Please be patient and wait for it to reset.
Valuable Tool!
Please watch this video.  Most problems with logging in are an incorrect username, email address and/or password.  Prevent this from happening to you by installing LastPass password vault.  You only have to remember one master password and then the tool remembers all of your login information for any website where you need to log in.
How to Get Lastpass Password Vault
Go to www.lastpass.com
Click on Create Account (this service is FREE)
Enter your email address and a MASTER password.  This is the only password you will have to remember.  Make it a safe password as your account will hold all of your other passwords.
You will get a Welcome to LastPass page with a button to Install LastPass.  Click on the button to install the browser extension.
LassPass will walk you through the rest of the process.
When you visit www.idahocaregivercert.com/login your username and password will automatically be entered for you.  No more forgotten passwords.  No more getting locked out of your account and having to wait 10 minutes to try logging in again.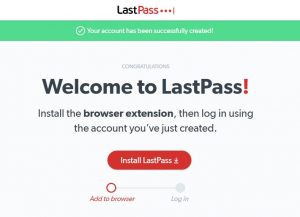 If you have read all of these solutions and resources and still have a problem or the issue is not addressed on this page, please feel free to submit a Support Ticket.  We use a second party support system through Tamar Media, LLC, by clicking the button below, you will be directed to the support system where you will create a Support Ticket.  Please choose the Managed Hosting Support option when submitting your ticket and specify the ticket is regarding Visions & Pathways or www.idahocaregivercert.com:
Frequently Asked Questions
Where is my Course?
When you register for a course, your confirmation is sent to the email address used when you registered.  This initial email contains both your username and your user email address used at the time of registration.  Additionally, it will give you your membership level , the name of the course for which you registered, the amount you paid and your Invoice number along with a link that will take you to log into your membership account.  This email is sent to you from the address admin@idahocaregivercert.com.  If you do not see this email in your inbox, check your junk folder to see if your spam filter sent it there.  If your email is not handy and you'd like to log in, simply go to our home page at idahocaregivercert.com and use the link at the top of the page that says, "Login/Account Info".  This will take you to the login screen where you will enter either your username or your email address used at time of registration.
"I've Forgotten My Password — Now What?"
If you have forgotten your password, you can always click on the link on the Login Page that says, "Lost Password".  Enter your username or email address and click "Get New Password".  This will send you an email with a link where you can change your password.  It might be good to know that if you enter in a wrong password too many times, your account may become locked for several minutes before you may be able to try again.
"My Account is Locked!  Now what?"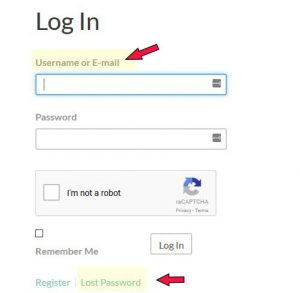 If your account has been locked because of too many failed password attempts, your account will be locked for 10 minutes.  After that period of time, you may try to log into your account again.  The number one reason for a failed login is an incorrect password.  Instead of guessing your password, it might be to your advantage to go ahead and click on the "Lost Password" link to have a link sent to your email where you can change your password.  If you are still having difficulty logging in, please contact technical support.
"Why Does It Seem to Be So Hard to Log In to My Course?"
Logging into your account is actually very easy, but you must know either your email address  or username that you set up at time of registration as well as the password that you set.
Membership security as well as website security is VERY important to us.  Although we do not store credit card or payment information on our website, hackers are always attempting some kind of scheme to gain access to websites and the information contained within.  The number one technique for gaining access to a website is through a user login and password using the Brute Force hacking technique where numerous attempts are used by computers to generate usernames and passwords to try to guess the correct combination successfully.  For these reasons, we have employed numerous security measures to foil these attempts at hacking.  If a legitimate user attempts to unsuccessfully login to his account too many times, our system sees these attempts as a possible hacking situation and will lock your account for a time period.
Although this can be annoying if you exceed the number of login attempts, we feel that providing an extra layer of security for your account is worth what could be an annoying situation.  We therefore suggest that before entering too many incorrect passwords, that you use the "Lost Password" link and regain access to your account by resetting your password before you get locked out.  And — should you have that situation where you just got locked out — please contact technical support.  We'll be happy to help you gain access to your account if you provide us with verifying information.
Why Can't I Reset My Password?"
The #1 reason why students are not able to reset their passwords is that their course registration has expired.  When you register, your subscription will expire in 30 days.  If you forgot to print your Certificate of Completion after your registration expires, you will not be able to access your account.  If your account has expired and you don't have a copy of your certificate, you'll need to contact technical support.  We'll email you a link where you can find your certificate.  Please both SAVE your Certificate as a PDF document and print a copy for your employer.
"I paid for my course. Why is the system saying  that I didn't pay for the course?"
After you pay for your course, the system will send you an email. You MUST validate your email address to the system by clicking on the link in the email that was sent to you.  Once you have validated your email address, the system will recognize you and allow you to log into the system.  If you cannot find the email that was sent to you, please check your junk folder as it may have been sent to your junk folder because our email address was not recognized as a legitimate email.
Resources
When you've tried all of the above and you still are unable to log into your account, it could be that you need to clear your browsing history and cookies. We recommend that you open a Private or Incognito window in your browser so that your browsing history is not saved from a previous session.  Use these links below to learn how to clear your browser's history and to open a Private or Incognito window:
How to Clear Cache in Your Browser
How to Open a Private Window